The diets protein and the intake of supplements are here to stay. Therefore, you should be aware of everything about protein.
Protein. Whether you are a fanatic for fitness or a beginner just looking to improve your diet, surely you have heard of it.
Of the myths to the reality, will be discussed next, the most important aspects about the macronutrient of the moment.
PROTEIN: WHAT IS IT?
Proteins are organic molecules formed by the union of several amino acids (between 50 and 1000 amino acids), differentiating themselves from each other precisely by the type and quality of the amino acids that form them and by the way in which these are united.
There are 20 amino acids can combine in countless ways, resulting in proteins with unique and distinct from each other.
The amino acids are divided into essential amino acids which our body cannot synthesize and must obtain through diet or by supplementation, and amino acids non-essential, that can be produced internally.
THE CALORIES OF 1 GRAM OF PROTEIN
Despite being a nutrient energy, from which our body gets 4 kcal per gram ingested, protein is a nutrient that functions primarily construction companies and regulators, since it is the major constituent of tissues essential to the maintenance of the human body, allows for the occurrence of reactions vital (enzymatic function) and plays hormonal functions.
Following the water is the constituent in greatest amount in our body, being concentrated mainly in the muscles.
Only during intensive effort and when the carbohydrates are not sufficient, is that the body enters a process called catabolism, degrading muscle protein to get energy.
IMPORTANCE OF PROTEIN
It has a fundamental role in the body of any human being, playing a series of physiological functions essential for health, including:
Repair of cells and tissues;
Building and maintaining muscle mass;
Growth and development of children and adolescents;
Healing;
Transport of other nutrients;
Function hormone;
Protection against disease.
IN ATHLETES
In athletes, it assumes even greater importance, because in addition to all the functions previously mentioned, plays a crucial role in the synthesis and maintenance of muscle mass, the recovery of locking up and tearing cell caused by the exercise and in the supply of energy during workouts, great intensity and strength.
It is also essential to prevent the degradation (catabolism) of muscle, which occurs during the night or when muscle tissue is damaged.
As such, athletes who exercise regularly need to eat more protein than those with a lifestyle less active, either through diet or supplementation protein.
BENEFITS OF PROTEIN
In addition to the obvious benefits to athletes with regard to the synthesis of muscle mass and recovery, the benefits of protein extend beyond the context of sports.
In fact, even in non-athletes, intervenes positively in numerous cases, notably:
Slimming (gives a sensation of satiety more prolonged and has a thermal effect superior to the other macronutrients);
The formation of the skin, hair and nails (since these tissues have protein in your constitution and need of this nutrient to keep them strong and healthy);
Protection against malnutrition caused by cancer;
Prevention of diseases, such as diabetes and anemia, due to the hormonal functions and transport that plays;
Control of stress (the tryptophan amino acid present in many proteins, is a precursor of serotonin, an important substance for the rest, relaxation, and stress management).
FOODS RICH IN PROTEIN
The foods most rich in protein are of animal origin, in particular meat, fish, egg and milk products, while soy and some of the combinations of foods of plant origin also become great sources, as is the case of rice with beans and quinoa with corn.
The protein of animal origin is considered of high biological value, which means that it has all the essential amino acids and is absorbed and utilized by the body an easy and effective way to build muscle tissue.
In contrast, the protein of animal origin, with the exception of soy, is not of high biological value, since it does not have all the essential amino acids and has a digestibility lower.
As such, it is necessary to combine at least two sources of vegetable protein to achieve an intake of all essential amino acids.
AMOUNT OF PROTEIN PER DAY
The recommendations for daily protein intake are not to cross the entire us and suffer variations according to several factors, including the age, weight, physical exercise practiced and possible associated pathologies.
However, it was created a general recommendation that can be applied to any adult without any pathology associated with: 0.8 g/kg of weight/day.
However, individuals who practice physical exercise regularly, or high intensity, are protein needs increased, and it advocated an intake of 1.2 to 2.0 g/kg of weight/day.
EXCESS PROTEIN
Surely you must have noticed that, sometimes, if you bind a approach food more hiperproteica or the intake of protein supplements to a variety of health problems, including kidney disease.
Indeed, there are a lot of people that question if taking protein is bad and what is the impact of a diet with a high content of protein in the kidneys.
There is the idea that a high intake of protein can cause damage or affect the renal function, due to increased levels of urea in blood and urinary excretion of urea.
The truth is that any food consumed in excess is good and there are indeed studies that support this claim, but these were made in people who had kidney problems pre-existing.
There are still evidences that relate the diets hiperproteicas with the impairment of renal function in healthy individuals or in individuals who practice physical activity.
The conclusion is that it is safe to do a diet hiperproteica, provided that you do not suffer from kidney disease, and that track with the intake of plenty of water.
HOW TO TAKE PROTEIN
Although it is scattered in many foods, present in the common power, it can be difficult to reach the amount you need per day exclusively through the diet, especially if you train.
As such, and particularly in the world of sports nutrition, it is frequent to hear of protein supplements, namely Whey, which is currently the supplement sold in the world.
Whey is a supplement of high quality, heavily used to promote the increase of muscle mass or to help in weight loss. However, many people still do not know how to take protein.
Ideal time – Although there may not be an ideal time and a number of times standard, it is known that the period post-workout is the time that you'll make the most of this supplement, because your body is more receptive to nutrients.
Directions – The protein supplement, as a rule, is taken in two ways: along with water or with milk/yoghurt/vegetable drinks. Take protein with water promotes a faster absorption of the same by the body, which is an advantage, for example, in post-workout. Take with other drinks, it slows down the absorption, being more indicated for the moments pre-workout.
Recommended Dose – The recommended dose depends on your needs and goals, and should not be generalized to 1 scoop (1 measure) for everybody and at any time of the day. You should take into account the recommendations for the daily intake and to adjust the dose to your goal.
WHEN TO TAKE PROTEIN
While it is important to ingest protein 3 in 3 hours (via food or supplements), so as to ensure a regular supply of this nutrient to the body during the day, you'll get the most out of your benefits if taken in the hours strategic.
In this sense, there are two moments truly essential: before and after training.
To take before the workout will provide the amino acids to be used during the exercise and will burn fat more quickly.
After training, will be, on the one hand, to take advantage of the so-called "anabolic window", a period during which the body is most receptive to the nutrients, being the maximum of absorption, and on the other hand, to promote a recovery and regeneration effective muscle tissue.
PROTEIN BEFORE OR AFTER WORKOUT?
Since most of the existing protein in the body is in the muscles, it is important to realize if you should consume before or after training, to maximize the synthesis and the regeneration of the muscle.
Ideally you should consume it before and after training. Eating protein with each meal (three hours), you will eventually train in between meals, ensuring the amount required for the exercise and for recovery post-workout.
If the intake is made only in the main meals and if they move away from training, then it will be more advantageous to intake of protein after training, because the exercise damages the muscle tissue and this needs nutrients for repair and growth.
TYPES OF PROTEIN
In general, there are two types of protein: animal and vegetable. Inside the animal, this includes meat, fish, egg and milk. Within the plant, including legumes, cereals, quinoa and hemp.
Currently, there are also several types of protein in the form of a supplement, with the goal of the auxiliary to satisfy the protein requirements.
The most common are Whey, casein, egg protein, beef, soy, pea, hemp, and even a mixture of plant proteins (for a complete protein).
Each of these has a time of digestion and absorption distinct factors that influence their purpose and moment of take.
WHAT IS THE BEST PROTEIN?
To give the best answer to this question, you must first set your goals and have them always in mind when studying each hypothesis, consider any allergies/food intolerances you have, the indicated height of takes and the price, of course.
WHEY PROTEIN
Recommended for beginners or regular practitioners of exercise, is a supplement very practical and offers high-quality protein.
There are 3 varieties: concentrated, isolated and hydrolyzed.
The concentrated is a version that also includes carbohydrates and fats, unlike the other two, being the cheaper. Still, it is of high quality, since it contains all the essential amino acids.
The isolated is more pure , containing a content much residual carbohydrates and fat. As such, it is the ideal supplement for those who do not want to gain weight and for those who have lactose intolerance.
The hydrolyzed, it is pure protein is already digested, which allows for a faster absorption and more effective, being, however, the most expensive of the three.
CASEIN
Helps control hunger and is the best for those who want to build muscle mass more quickly. Prevents the catabolism (degradation) of muscle that naturally occurs during the night.
EGG PROTEIN
Of easy digestion, and the average absorption, is indicated for all those who can not consume proteins coming from milk, snapping at any time of the day.
SOY PROTEIN OR PEA
Ideal for vegans or lactose intolerant, these are the few alternatives for those who do not consume animal proteins.
THE PROTEIN FATTENING?
In the first place, it is important to note that no food or nutrient-specific weight. It all depends on the amount you consume and the energy balance at the end of the day.
Note also that to gain means to increase of fat mass, being a different situation of muscle hypertrophy that corresponds to the increase of weight to the base of the to increase muscle mass.
That said, and as already mentioned, each gram of protein provides 4 kcal, being a nutrient that may be fattening if it is consumed in excess, because in many foods or supplements, is associated with other nutrients less innocuous to the weight, as is the case of fat or of carbohydrates.
However, and in spite of an increased intake of protein can lead to weight gain due to muscle hypertrophy, protein is a macronutrient that very hardly, and only in the latter case it accumulates in the body in the form of fat.
In addition, it is the nutrient that leads to a greater feeling of satiety, which has a thermal effect more pronounced, which contributes to increased basal metabolism due to muscle hypertrophy.
All of these factors mean that the protein is an ally and not an enemy in weight loss. However, and as in everything, must pay attention to the quantities ingested: if you overdo the dose, in addition to wasting your money, you can come to get fat.
PROTEIN DIET
Taking into account the already mentioned role in weight-loss one of the fad diets that has gained many adherents in recent years is the protein diet.
This diet is based on intake of foods with high-protein, including lean meats, fish, eggs and Whey, prohibiting intake of food rich in carbohydrates, such as bread, pasta, rice, potatoes, legumes and fruit.
In this context, it is allowed to eat almost unlimited protein and restricted consumption of carbohydrates, so as to control the release of insulin, a hormone involved in fat storage.
This diet has shown good results, allowing for weight losses up to 4 to 5 Kg per month. However, it is important not to forget that each person is individual, and like any other diet, this also does not result in the same way for everyone.
Finally, we should note that despite being healthy, avoid refined carbohydrates and sugar, you may want to restrict the intake of carbohydrates healthy such as fruits, legumes, and whole grains, because these foods are essential to the smooth functioning of the body and for the prevention of diseases.
Gallery
Benefits of overnight oats!
Source: all4fitness.com.au
Top Vegan Myths (And Why They're Not True)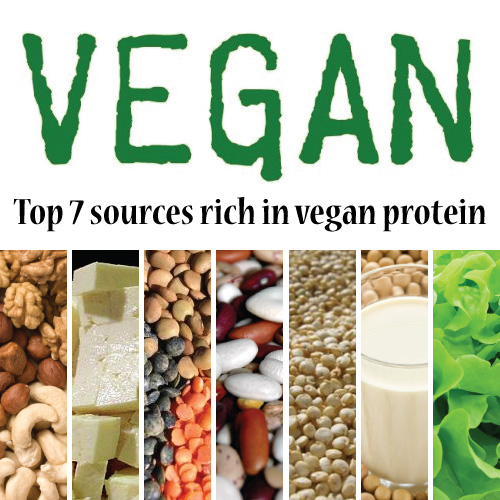 Source: www.animalcrueltyexposurefund.org
How to Live a Healthy Lifestyle Tips: 200 of our Best …
Source: peacebicycles.com
10 Reasons Why You Should Start Drinking Wheatgrass Juice …
Source: www.top10homeremedies.com
Recipe Of The Week: Healthy Anzac Biscuits
Source: www.movenourishbelieve.com
Take the Pulse Pledge to Add more Pulses in to your Diet …
Source: www.beingtazim.com
Nutritional Value of Mushrooms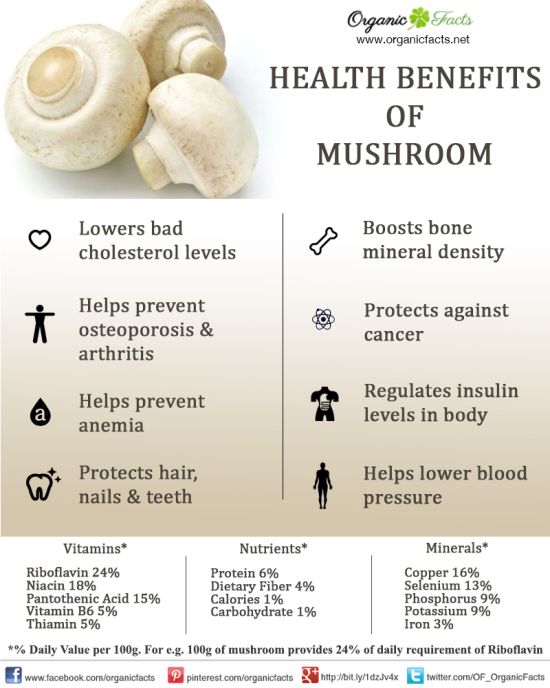 Source: www.organicfacts.net
Meatless Monday 6 Reasons to Pack a Meatless Monday School …
Source: www.meatlessmonday.com
WPI vs. WPC: Which Protein Powder?
Source: www.aussieprotein.com
EGN Super Greens 250g
Source: eliteglobalnutrition.com
7-Day Low FODMAP Diet Meal Plan and Menu
Source: dietingwell.com
What are The Nutritional Benefits Hemp Seeds?
Source: www.youtube.com
Olympic Lifting Benefits: Build Total Strength, Speed and …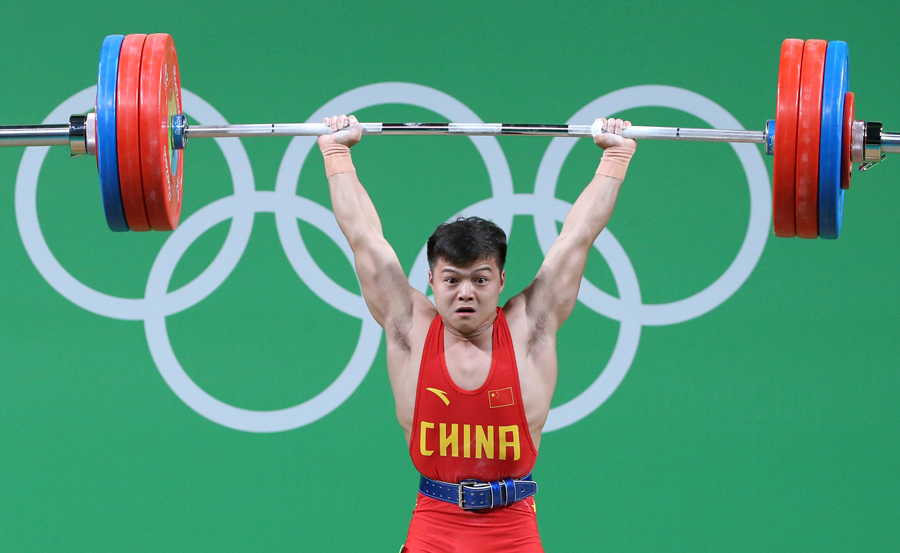 Source: spotmebro.com
The Big Kahuna – Male
Source: www.ipshealth.co.za
Imitation Crab Meat May Be Even Worse Than You Think …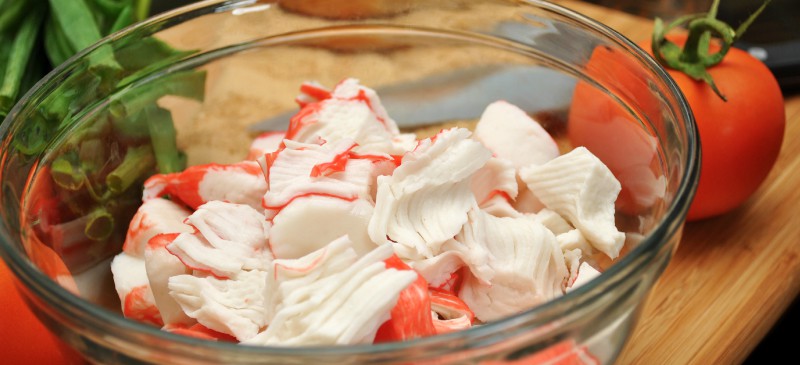 Source: www.naturacology.com
Recipe of Patra
Source: foodnhealth.org
spina bifida b12 deficiency, spina bifida vitamin b12 …
Source: www.spinabifida.net
The Reasons Why You Need Fish Oil: Your Body Will Thank You
Source: www.buildmusclegym.com
Vegetarian Protein Myths: Does a Plant Based Diet Contain …
Source: www.blackweightlosssuccess.com
Avoid Renal Diet
Source: downloadposts389.weebly.com