Durable and colorful, the hydraulic tiles are back with full force in the decoration.
Floors Full Of Personality
With charming and versatile graphics, hydraulic tile became a darling to compose the floor and enrich the interior designs
The search for ecologically correct materials, practical and, above all, original, leads to the rescue of techniques and coatings with millennial tradition. A great example of this is the hydraulic tile , acompletely handmade coating, whose production does not consume energy or emit gases, avoiding damages to the environment. "In addition to the ecological issue, the material that emerged in the Byzantine Empire is very successful thanks to the beauty and color they bring to the projects," says architect Marina Dubal of DAD Arquitetura e Design.

Another feature considered by professionals when applying hydraulic tile is its durability. "Crafted one by one from metallic molds and a mixture of raw materials such as cement, the hydraulic tile is a durable coating and therefore applied in both internal and external areas," Marina explains. From this characteristic was born the tendency to take the tile also to the floors. Architect Ivana Seabra lists the locations where tile can be applied: " This coating falls well on floors of balconies, toilets, gourmet spaces, outdoor environments and more rustic spaces."
According to the professional, the only caveat in using this material on the floor is in relation to the harmony of the environment . "We must be careful in combining the colors and in the dialogue with the furniture inserted in the place. Be careful not to weigh the environment and create disharmony in the general context. Following a professional's guidance is key to being assertive in choosing the colors and shapes applied, "recommends Ivana.
The architect says that the ideal is that the furniture is more neutral in the spaces where the tiles appear on the floor. "The colors will stand out on the floor, so a more sober furniture is ideal. Wooden furniture, for example, falls very well on this type of floor. Ideally, a wall should be chosen to accompany tile on the floor.Thus, the environment will appear wider and the colors will stand out, "says the professional.
If the environment is small, this idea suggested by Ivana turns almost a rule. "In smaller environments, such as a bedroom balcony, this combination is very welcome, because it enlarges the space giving the feeling of continuity", reinforces the architect. Second, following this care, the house is more beautiful and with rustic touches.
As for maintenance, the care is simple. "You should clean the tiles with water and mild soap. Acidic products are prohibited. To maintain the shine and beauty for longer, you can apply wax every 15 days, "concludes Ivana.
Gallery
1000+ ideas about Mexican Tile Floors on Pinterest …
Source: www.pinterest.com
Unique Tile Design, Custom Tile Dallas, Textured Tiles
Source: horizontile.com
Escale, the trend of the spring
Source: atipika.com
PORCELÁNICO : MAORI
Source: www.pinterest.com
25+ best ideas about Tiled bathrooms on Pinterest …
Source: www.pinterest.com
Le vinyle au tapis
Source: www.pinterest.com
old country tile | tile | tile design | tiles
Source: www.oldcountrytile.com
mes caprices belges: decoración , interiorismo y …
Source: mescapricesbelges.blogspot.com
Inspiración: Pisos bonitos
Source: casahaus.net
mes caprices belges: decoración , interiorismo y …
Source: mescapricesbelges.blogspot.com.es
Inspiración: Pisos bonitos
Source: casahaus.net
Patricia Urquiola's Azulej, a cement tile created for …
Source: www.pinterest.com
Inspiración: Pisos bonitos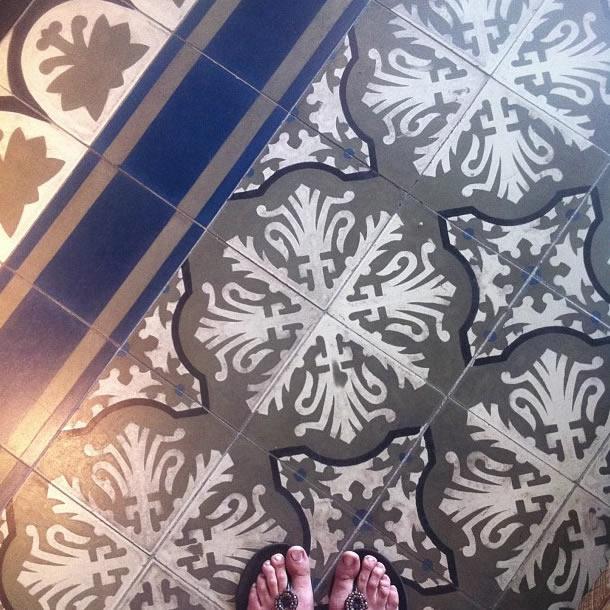 Source: es.paperblog.com
34 beste afbeeldingen van VLOERTEGELS
Source: nl.pinterest.com
Inspiración: Pisos bonitos
Source: casahaus.net
Salone Mobile Milano 2018
Source: estudioceramico.es
Tile Trends: Encaustic and Hydraulic Cement Looks
Source: tileofspainusa.com
Why you should add a Tile or Mosaic Feature to your Interiors
Source: www.pinterest.com
Reclaimed Wood Look Tile Wood Look Tile Reclaimed Wood …
Source: sucessocerto.info
1000+ images about Rock n Roll Carpet on Pinterest …
Source: www.pinterest.com