Is approaching the fateful moment of choice of gifts for Christmas and as always hit other people's tastes, or at least remember if it's already been done or not that kind of gift, every year is a real dilemma!
Every year we anticipate in order to have the necessary time to think and decide what gift to buy, and very often we shoot in vain among the shops, only wasting valuable time, which is why today we come to your rescue: Have you ever thought to give to a friend of yours or a relative of yours an accessory or item of clothing made ​​with your own hands? For this next Christmas you'll have the opportunity to realize the technique of DIY many nice ideas and easy, such as a scarf, a hat or a bag, in short, free your imagination and creativity and give away something different from the usual, yet stylish!
DIY scarves
Do you remember that technique that children used to create those famous bracelets with colored rubber bands? Here are using more or less the same method you can create a beautiful and very warm wool scarf DIY, the full tutorial on Lovin 'from the Oven , or by following the video tutorial below: the necessary tools will be just your hands!
Alternatively, this year is so fashionable tartan fabric and scarf round neck, combined the two trends and made ​​a beautiful stylish scarf to give to your friend, all in just 10 minutes! Found onBabble .
DIY woolen caps
The wool cap is a must-have accessory for the winter, in the cold and keeps the head warm, the market there is something for all tastes, colorful, patterned, or with the pom pom, but who says you can not achieve them alone with yourself? Very nice to give those single color found on Purl Soho, or the version in two-tone rows as video tutorial below.
Poncho DIY
Take the opportunity to get back to the sewing machine and made ​​an easy cloak to give for Christmas, a simple item of clothing that is all the rage among the fashion icon. Choose the fabric of your choice, a soft and flowing jersey or wool jersey or fleece, so you will avoid making the hem, as the battery does not fray. The tutorial on In honor of design .
DIY gloves
If you are proficient with the hook, of Cherry hearth there is a very nice tutorial to make the colorful fingers without gloves. Step by step, you'll be able to make a typical Christmas gift, useful to heat in winter hands.
DIY Christmas socks
Maybe they will not be the most feminine, not at all sexy, but they are warm and comfortable, perfect for staying indoors through the winter, but especially during the Christmas season. If you are skilled with crochet hook you can pick and implementing of several to give to friends, so many nice ideas from which to take inspiration on DIY & Craft.
DIY Bags
Another cute idea to give you a handmade bags, fabric or imitation leather, suitable for everyday and also for college and work. On Pinterest there are many, such as those found on the shoulder of Purl Soho , made ​​with a striped fabric or single color, or the envelope version , useful for bringing lunch to the office.
DIY backpacks
The backpacks are returned to trend already a few seasons, especially the vintage models in classic shades of brown, sand, black or dark blue. Practice the "roll-top" pattern found onFabrica de Imaginacion , which rolls at the top, in order to be resized based on the content that we want to carry around. Alternatively, and much easier to carry the bag, also very trendy this season, nice tutorial on Reagun Ramblings .
DIY clutch
The clutch can be used as a bag either day or evening to hold the tricks, smartphone or tablet, they are practical and functional, easy to make in the color you prefer, or fantasy and maybe decorate them with fringes, studs or sequins to make them even more special. Choose the one you like the most about Polkadot Chair .
DIY belts
Another gift idea is the belt, an accessory that completes the outfit always in an original way, and to maximize the stakes on originality DIY more creative, so amazed those who receive as a Christmas gift! Of Tilly and the bottons , the complete tutorial to make a belt with bow, while the below video tutorial will show you step by step how to make a woven leather belt.
On eHow the tutorial to make the warm home slippers, comfortable to wear as soon as you return home from work or school.
Paraorecchie DIY
If you have available the fabric in a pleasant fantasy or fake fur, you can easily make a hand earmuffs to give for Christmas. They also serve a circle, glue or synthetic fabric to fabric suitable for stuffing. On the Canvas Wear and Haute Spotter complete tutorial.
Colletti DIY
Fashion and really nice, the "necklace collar", also called Peter Pan, I am a very feminine accessory that can give a different and special touch to the look. The most popular at the moment are those jewel to wear with a little black dress or the version with fur, to make unique and special even the most anonymous shirts! Of Tilly and the buttons the tutorial to make the collar with fur, while in the video tutorial below to find valuable.
Who does not have a cell phone or a smartphone nowadays? A nice gift idea is to create a custom case, practical and original, useful to protect your smartphone from scratches and falls and keep it so safe. On Straight stitch society , the tutorial to achieve them in the shape of ice cream, or more classic with patterned fabric on My 3 monsters.
For DIY Hair Accessories
Usually for accessories' they mean handbags and jewelry, but there are also those for the hair, very useful to achieve a bun or particular hairstyle, or simply to decorate the crown. From bands barrettes, hairpins precious, bows, headbands until the spring, many nice ideas to give to beautify hair. Found on BuzzFeed.
Shorts and skirts
Shorts and skirts are an item of clothing to wear not only in summer but also in winter with tights underneath, so go ahead and give them away to your friend (obviously you have to be certain of the bearing size) and realize them at your home in a very easy way: you will have no choice but to buy the cloth, perhaps in suede, the trend this season, and follow the tutorial on Bloglovin (shorts) or take a look at our previous article on the skirts DIY.
Gallery
41 DIY Christmas Gag Gifts
Source: www.downredbuddrive.com
DIY Christmas Gift Guide For Women
Source: www.pinterest.ca
25 DIY Gift ideas for Boss's Day that may just get you …
Source: www.pinterest.com
25 Easy Christmas Crafts for Kids
Source: crazylittleprojects.com
22 Inspiring Gift Basket Ideas That You Can Easily Copy …
Source: www.onegoodthingbyjillee.com
Making Hampers to Sell
Source: www.moneymagpie.com
18 DIY Christmas Ornaments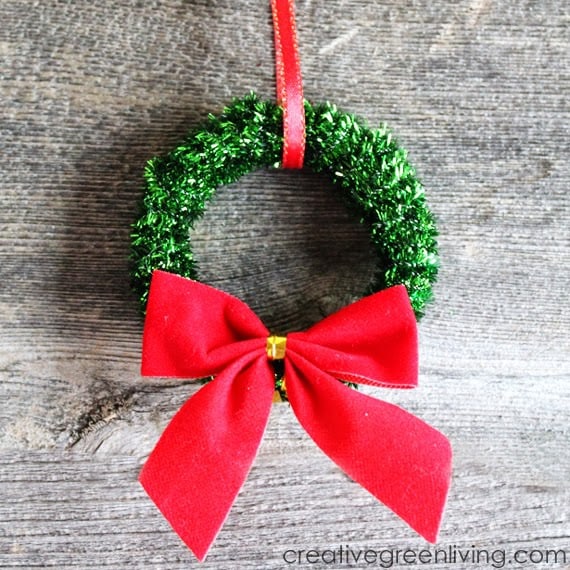 Source: lovepastatoolbelt.com
100 Beautiful Christmas Cards Yourself DIY – Fresh Design …
Source: www.freshdesignpedia.com
Eays DIY Bird Feeder Made of Craft Sticks
Source: www.animallama.com
101 Days of Christmas: Printable Jar Lid Inserts

Source: lifeyourway.net
94 best images about Dolls, Doll Clothes & Stuffed things …
Source: www.pinterest.com
Madeleine McCann timeline: A decade since her …
Source: closeronline.co.uk
DIY christmas gift ideas! handmade soaps:
Source: www.burkatron.com
DIY Christmas Gift Ideas!
Source: www.pinterest.com
Más de 25 ideas increíbles sobre DIY gifts mason jar en …
Source: www.pinterest.com.mx
47 Cute Mason Jar Gifts for Teens
Source: diyprojectsforteens.com
DIY Gingerbread Man Craft Kit for Christmas

Source: www.polkadotchair.com
20 End of Year Teacher Gifts (That They'll Use and Love!)
Source: makinglemonadeblog.com
The Moon and Me: DIY Personalized Cutting Board
Source: kellysmoonlight.blogspot.com
The DIY Gift Guide: 9 ideas!
Source: www.pinterest.com